Feds with temporary and seasonal service hours could become eligible for retirement sooner if proposed bill becomes law.
A bipartisan bill, sponsored by three Republicans and one Democrat, would bolster retirement for federal workers with temporary and seasonal service. First introduced in 2019, the "Federal Retirement Fairness Act" was reintroduced in the House of Representatives at the end of June, co-sponsored by Representatives Derek Kilmer, a Democrat from Washington, and Tom Cole, a Republican from Oklahoma.
Currently, seasonal and temporary service doesn't count as creditable when it comes to calculating a federal retiree's pension amount. For example, someone with a year of temporary service and nine years of full-time service would only have nine years of creditable service and wouldn't be eligible for an MRA+10 (minimum retirement age plus 10 years of service) retirement. Under the new law, federal employees could buy back into the retirement system that they would have been under during the time of service (so, either FERS or CSRS). Depending on individual circumstances, a federal employee could either retire earlier or with a larger monthly amount from their pension. Despite bipartisan support and the potential benefit, it would provide for federal employees such as firefighters that work seasonally for the federal government to fight wildfires, the bill only has a 3% chance of becoming law according to GovTrack.com.
Until Next Time,

**Written by Benjamin Derge, Financial Planner. The information has been obtained from sources considered reliable but we do not guarantee that the foregoing material is accurate or complete. Any opinions are those of Benjamin Derge and not necessarily those of RJFS or Raymond James. Links are being provided for information purposes only. Expressions of opinion are as of this date and are subject to change without notice. Raymond James is not affiliated with and does not endorse, authorize, or sponsor any of the listed websites or their respective sponsors.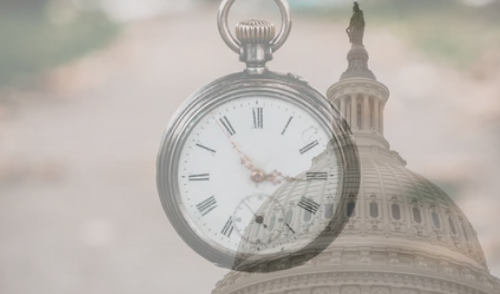 Temporary Federal Service