The United States Postmaster General, Louis DeJoy, started his new position on June 15th, and the following month, issued a few memos that alarmed USPS employees and unions. The document stated the agency is looking to cut transportation and overtime expenditures, and it also implored mail distribution centers to hold mail if a delay in delivery would be caused otherwise. Later in July, the USPS rolled out a new pilot program at 384 delivery sites. This 'Expedited Street/Afternoon Sortation' (ESAS) would prohibit mailmen from sorting parcels and letters in their office before heading out for their daily routes. The ESAS program began on July 25th.
The concern from USPS employees about these new policies appears to rise from some key points: it's a break from tradition and it could start a pathway to privatizing the postal service. The President called for this privatization to occur back in 2018, and the Postmaster General who implemented these changes was not only picked by Trump, but is also heavily involved in donating to the Republican party. Although he is the first Postmaster General to never work at USPS since Marvin Runyon left the office in 1998, he did manage a delivery company called New Breed Logistics. Although the company had a solid balance sheet, it also paid $1.7 million in violations ranging from hiring practices and wage theft.
Unions fear that with mail-sorting time decreased, and overtime hours reduced, mail will be delayed, undelivered mail will pile up, and the country's citizens' confidence in USPS will start to diminish. This all sets the stage for privatization, which may lead to things like higher delivery rates, stopping door-to-door delivery, and cutting down on the days mail gets delivered. Also, the USPS is required to deliver to addresses in the USA- even if doing so is unprofitable. If the US Postal Service were to be relinquished from the government's public agency and made into a private company, that service, which is a lifeline to many people in such (often rural) areas, would probably be slashed. The USPS is one of the oldest agencies in the country and one of America's favorites– privatization would end that legacy.
Until Next Time,

**Written by Benjamin Derge, Financial Planner. The information has been obtained from sources considered reliable but we do not guarantee that the foregoing material is accurate or complete. Any opinions are those of Benjamin Derge and not necessarily those of RJFS or Raymond James. Links are being provided for information purposes only. Expressions of opinion are as of this date and are subject to change without notice. Raymond James is not affiliated with and does not endorse, authorize, or sponsor any of the listed websites or their respective sponsors.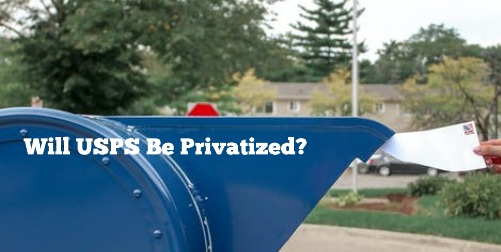 Will USPS Become Privatized?