Happy FED-uary! This is our month to celebrate our amazing federal employees- thank you for all you do!
At Serving Those Who Serve, we meet thousands of federal employees to review their benefits and provide education on how to make the most out of their federal career. We are gratified by the number of federal employees we meet who then choose us as their advisor. Thinking about why some Feds seek a relationship with an advisor and others do not, prompted me to write an article to try to get to the heart of the matter. Do federal employees need a financial advisor- and if so- why? What value does an advisor bring? This is the first of a 4-part series celebrating "Fed-uary." Look for an article each week this month following up on this theme.
When you think of a financial advisor, what comes to mind? After 20 years of experience in the industry, I can tell you that for most people, this is not a clear or consistent image. Some people assume what the tv and movie industry portrays is the daily life of financial advisors. A google search of the phrase "what do financial advisors do?" has a series of different financial services companies' ads as the top results. Thanks google, but that does not answer the question.
At the core, a financial advisor's job is to help clients reach their goals. As vague as this sounds, it is the best way to summarize the job. The reason it is vague is that by definition, your goals are likely not the same as your colleagues' goals. Of course, we all want "financial success." Identifying what that means to you is your advisor's first job. A good financial advisor is an educated, objective teammate whose number one goal should be to help you reach your goals. (Note the word should, we will discuss ways to know if this is your advisor's goal in a future article!)
Much research has been done to attempt to quantify the value of having an advisor versus not. One study by do-it-yourself monster Vanguard Investments puts the overall value of a good advisor (note the word good- we will also expand on this in future articles) as anywhere from 1.5-3% of additional return on investments on average over time. (Vanguard Advisors Alpha, 2012). That is net of fees. So what does an advisor do to help federal employees achieve this? Here are just a few of the important ways good financial advisors help federal employees. (Note the words I am choosing- "good financial advisor"- also a future article topic!)
Project future income streams from pensions and social security not just in year one of retirement but throughout retirement. (This sounds basic but it is the foundation of everything else – the foundation must be strong!)
Distinguish between retirement eligibility at Minimum Retirement Age (MRA) and retirement ability. They are different!
TSP- the rules are different from private 401(k)'s and IRA's. Mistakes are costly!
Healthcare decisions are also different for federal employees versus private sector employees- you must understand the fine print!
Social security decisions- do not assume the advice of magazines targeted to the masses is the best answer for you and your family.
Survivor benefits- who will receive what from your federal career when you are gone?
How valuable is the Cost of Living Adjustment on your guaranteed income streams?
Taxes- different rules in different states? Will my bracket be lower in retirement? What about Required Minimum Distributions?
The team of financial advisors at Serving Those Who Serve are educated and experienced in all of these topics. If you are wondering if you need a financial advisor or if it is worth the fee- my suggestion would be to review the above list of questions and ask yourself how many answers you know already, and if you don't know the answer now, how willing are you to take the time to learn it on your own. If you don't have the desire, the time, or the expertise to do it on your own- that is where a GOOD financial advisor can help.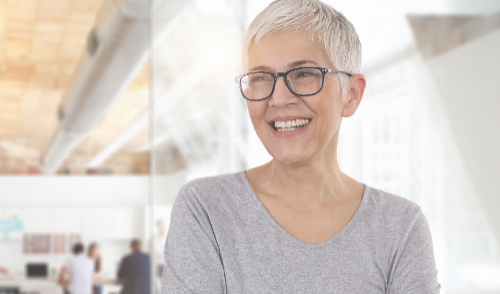 Why Do Federal Employees Need a Financial Advisor?
**Written by Jennifer Meyer, Financial Planner. The information has been obtained from sources considered reliable but we do not guarantee that the foregoing material is accurate or complete. Any opinions are those of Jennifer Meyer and not necessarily those of RJFS or Raymond James. Any information is not a complete summary or statement of all available data necessary for making an investment decision and does not constitute a recommendation. Investing involves risk and you may incur a profit or loss regardless of strategy suggested. Every investor's situation is unique and you should consider your investment goals, risk tolerance, and time horizon before making any investment or financial decision. Prior to making an investment decision, please consult with your financial advisor about your individual situation. While we are familiar with the tax provisions of the issues presented herein, as Financial Advisors of RJFS, we are not qualified to render advice on tax or legal matters. You should discuss tax or legal matters with the appropriate professional. **