The Postmaster General, Louis DeJoy, has laid out a bold strategy for the US Postal Service's next 10 years. Do Biden's board nominees pose a threat?
On Thursday, April 22nd, there was a confirmation hearing in the Senate for the president's nominees to fill three spots on the USPS Board of Governors. The nominees are Ron Stroman, Amber Reynolds, and Anton Hajjar. It is expected that they will get Senate approval, but not that they will fire the Postmaster-General, Louis DeJoy, who assumed the Postal Service's helm in June 2020.
The USPS' Well Known Financial Woes
Since taking over in the throes of a pandemic and a contentious US election, Louis DeJoy's months as Postmaster General have been far from devoid of controversy. Many Democrats on Capitol Hill have called for his resignation, mostly revolving around possible ethical issues regarding his previous donations to the GOP and his subsequent nomination by Trump. He also inherited a mess. Even before COVID-19 hit, the USPS was facing possible bankruptcy in 2024. By May 2020, just about two months into the added stress placed on the mail system by quarantines and lockdowns, they were staring at bankruptcy by May 2021. The agency did receive a lifeline from Congress, but due to 2006 legislation that requires retiree medical benefits are prepaid (and the fact that Americans are generally sending less mail), financial uncertainty persists at the USPS.
DeJoy's Plan to Save $160 Billion in 10 Years
Last month, DeJoy release his "strategic vision" for the Postal Service, which breaks down into three parts:
Service Cuts. Cutting operating hours at post offices and extending mail delivery time are the two crucial aspects of this part. 70% of the US mail will still have the standard expected delivery time of three days- letters and packages that are to be shipped 0-930 miles away. The remaining 30% (5 billion items) would see a change to what is considered "on-time" delivery. For letters with destinations 931-1907 miles from their origin will move to four days and any distance beyond that will change to five days. What this will do is free the USPS from air expenses (very large because USPS doesn't own its own planes) by moving cross-country delivery to USPS-owned trucks. Estimated savings: at least $28 billion.
Higher Postage. The USPS can legally raise the postage price by 9% (making the current 55-cent stamp 60 cents) but this might cause companies that send a large chunk of mail to rethink sending out so much. Estimated savings: at least $74 billion.
Congress and the White House. A significant part of DeJoy's plan hinges on help from both the legislative and executive branches, and experts say neither is a sure bet. From Congress, the USPS would need legislation that waives the aforementioned pre-funding requirement and would allow USPS retirees to enroll in Medicare. (Estimated savings: $44 billion) From the White House, DeJoy would ask for a credit for the agency's overpayments to the federal retirement systems. (Estimated savings: $14 billion.)
The Future of the USPS
If Biden's three picks for the USPS Board of Governors are confirmed, which would give the board a 5-4 democrat majority, the likelihood of DeJoy getting removed from his position is still thought to be low by political experts. The reason for this consensus derives from the fact that current board member Ron Bloom has expressed his support for the current Postmaster General. Bloom is a Democrat but was appointed to the board by Trump. So even if the three new members all vote to oust DeJoy (and not one of them explicitly expressed they would during their Senate hearings), it is believed that without Bloom's vote, the attempt would be unsuccessful.
Until Next Time,

**Written by Benjamin Derge, Financial Planner. The information has been obtained from sources considered reliable but we do not guarantee that the foregoing material is accurate or complete. Any opinions are those of Benjamin Derge and not necessarily those of RJFS or Raymond James. Links are being provided for information purposes only. Expressions of opinion are as of this date and are subject to change without notice. Raymond James is not affiliated with and does not endorse, authorize, or sponsor any of the listed websites or their respective sponsors.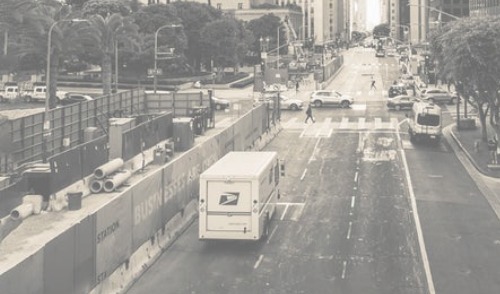 USPS Board Nominees