Cybersecurity in the Federal Government: Offensive missions will be conducted via unified platform across the US Cyber Command by 2024.
                The US Cyber Command is a component of the Department of Defense. It includes three teams each from several military branches: the Air-Force, Coast Guard, Army, Navy, and Marines. (The Space Force is not a part of the Cyber Command, but did recently acquire its own "cyber warriors" from the Air-Force.) Each participating branch is led by Cyber Commanders who oversee the three fleets from the organization they're serving. There is an offensive team, along with a defensive team and a support team. Currently, on the offensive units, each Cyber Commander uses their own digital tools to initiate attacks, also known as 'virtual fires,'  during offensive cyber missions.
One Pillar of a Larger Design
These types of tools, which are referred to by cyber professionals as 'quick reaction capability components,' are going to be phased out over the next few years as Cyber Commanders from the Air-Force, Marines, Army, Coast Guard, and Navy's offensive units move to a unified software platform, called JCAP (Joint Common Access Program). However, it should be noted JCAP is just a piece of the "Cyber Command Joint Cyber Warfighting Architecture" that is currently being constructed at the DoD. The transition to JCAP is set to be completed by Fiscal Year 2024, and will give US Cyber Commanders across military branches the ability to effectively deliver these 'virtual fires' across electronic networks when conducting offensive missions.
The Federal Contractor "ManTech" was awarded a 3½ year contract worth $265 million in order to assist with the JCAP's integration into the larger architecture. The company will also support the implementation and use of JCAP by US Cyber Commanders.
Until Next TIme,

**Written by Benjamin Derge, Financial Planner. The information has been obtained from sources considered reliable but we do not guarantee that the foregoing material is accurate or complete. Any opinions are those of Benjamin Derge and not necessarily those of RJFS or Raymond James. Links are being provided for information purposes only. Expressions of opinion are as of this date and are subject to change without notice. Raymond James is not affiliated with and does not endorse, authorize, or sponsor any of the listed websites or their respective sponsors.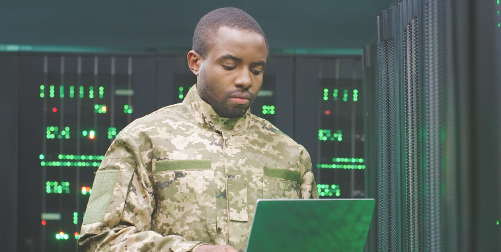 US Cyber Command