Biden picks 3 new members for FRTIB, Congress looks to TSP as a tool for political gain, plus L-Fund, G-Fund, and ESG news.
L-Fund Milestone
The Lifecycle funds in the Thrift Savings Plan, also referred to as L-funds, are not really investment funds themselves like 'retirement target date' funds in similar 401(k) plans in other sectors. They are comprised of all 5 of the TSP funds, but the percentage allocated to each TSP Fund depends on the time horizon designated to each fund. The L-income fund, which is designed for those who have already retired, has over 75% invested in the G and F Funds (fixed-income investments) and less than a quarter in the 3 stock funds (C, S, and I). The L-2065 (for those who don't plan to retire until after 2060), on the other hand, has less than 2% invested in the G and F funds. While there used to be just 5 L-funds spaced out at 10-year intervals, there are now 10 L-funds at 5-year intervals (L-income, L-2025, L-2030… up to L-2065) with half of these created in summer 2020.  
For the first time in the TSP's history, there are over 3 million participants invested in the Lifecycle funds, with 500,000 of them in at least one of the 5 new L-funds that were established last year. Also of note, 83% of those in the federal civilian service are contributing at least 5% – which is the contribution amount needed to receive the full match from the government. For active-duty service members, 72% are contributing at least 5% to their TSP accounts.
The DOL and ESG Funds
Currently, there are no ESG (environmental, social, governance) investment options in the TSP but next year, some options will be available (among other new investment choices) through a new mutual fund window. So, there isn't going to be an "E" fund added to the TSP – at least not in the foreseeable future. In other defined-contribution plans (like a 401(k) in the private sector), the DOL has allowed the availability of ESG investment options but only in "asset allocation" funds like the target-date funds mentioned above, meaning individual stocks considered ESG cannot be offered. They can, however, be purchased via what is known as a "self-directed brokerage account" that is similar to the upcoming TSP "window" (which will only have mutual fund options – no individual stocks.)
What the DOL has not done, however, is provide "clear regulatory guidance on how to include ESG factors in investment selection for retirement plans." While there will probably be an increase in such investment choices in defined contribution retirement plans going forward, the lack of guidance from the DOL is currently holding many plan managers back from including ESG options.
Nominees for Board Members
At the beginning of the month, the Biden Administration nominated Susan Tsui Grundman to serve as a board member on the Federal Regulatory Labor Authority (FRLA), which acts as a liaison between federal employees and the federal government. In the same announcement, the President announced his picks for three board members for the Federal Retirement Thrift Investment Board (FRTIB), the agency that administers the TSP. The pick for FRTIB chairman was Javier Saade, who previously worked as the associate administrator of investment and innovation at the Small Business Administration. Leona Bridges, who is the current commissioner for the San Francisco Employee Retirement System, along with Stacie Oliveras, were also nominated. Oliveras is the former chief investment officer of 'Lendistry,' a company that provides loans to small businesses.
Politicizing the TSP
With the new FRTIB nominated by a Democrat White House, there are calls from some Democratic congress members, such as Senator Jeff Merkley of Oregon, to divest from fossil-fuel companies that are currently included in the TSP funds' portfolios. Merkley, representing a state that has been ravaged by forest fires and heatwaves this summer, has also proposed a bill that promotes TSP divestment from the fossil-fuel industry. Other Democrats disagree, though, like Senator Gary Peters of Michigan, who argues that the FRTIB should not be forced to "make investment decisions on political whims."
On the other side of the aisle, there are Republicans like Marco Rubio, who don't want to see the I-fund (the TSP's international investment option) expand to include stocks from potentially adversarial countries, specifically China. Along with proposing a recent bill, the Republican Senator from Florida acted last year to suspend the I-fund change that would've allowed from Chinese investments in the I-fund… and that suspension still stands indefinitely.
Capitol Hill is also affecting the TSP's G-Fund. Until Congress raises the debt ceiling, which was suspended from 2019 to July 31 of this year, the Government will be borrowing assets from the G-Fund to stay current on the country's debt obligations. Once the ceiling is raised, the G-fund will be replenished fully with whatever amount gets lent out. As of the end of 2020, the G-fund contained $267.2 billion in assets.
Until Next Time,

**Written by Benjamin Derge, Financial Planner. The information has been obtained from sources considered reliable but we do not guarantee that the foregoing material is accurate or complete. Any opinions are those of Benjamin Derge and not necessarily those of RJFS or Raymond James. Links are being provided for information purposes only. Expressions of opinion are as of this date and are subject to change without notice. Raymond James is not affiliated with and does not endorse, authorize, or sponsor any of the listed websites or their respective sponsors.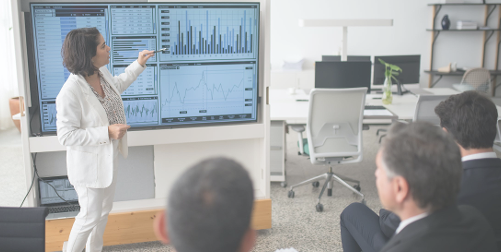 Lifecycle Funds