Software that was first installed 30 years ago crashes at the FAA, resulting in almost two hours of grounded flights across the country.
On Thursday, January 12th, the FAA published a tweet at 7:20am that issued a halt to all domestic travel until 9:00am. And although the issue that caused the flight was resolved by 8:50am, that hour and a half of delayed flights around the USA, stranding tens of thousands of airline passengers at their terminal, created havoc for the rest of the day.
The software that the FAA states as responsible for the technical failure was installed in 1993 and runs NOTAM (Notice to Air Mission), which provides data that is crucial to pilots successfully navigating the skies. Both the primary and back-up NOTAM software were impacted by a corrupted file.
---
Are you a federal employee at the FAA or another agency? Check out our no-cost webinars on your benefits, retirement, and financial planning – REGISTER HERE
---
While the FAA hasn't publicly announced whether the corrupted file was added to the software by human error or with malicious intent. It was revealed that the edit made, which uploaded the file to the system, was conducted by one or two employees working for government contractors. There are eight such individuals who have access the NOTAM system. The head of the DOT, Pete Buttigieg, has requested that FAA officials work to ensure there are enough safeguards put in effect so last Thursday's "level of disruption" can't happen again solely through the actions, or mistakes, of one or two individuals.
The US Secretary of Transportation went on to brief the President, who consequentially order an investigation into the matter. The White House went on to claim there was no evidence that the incident was a cyber-attack.
Until Next Time,

**Written by Benjamin Derge, Financial Planner, ChFEBC℠. The information has been obtained from sources considered reliable but we do not guarantee that the foregoing material is accurate or complete. Any opinions are those of Benjamin Derge and not necessarily those of RJFS or Raymond James. Links are being provided for information purposes only. Expressions of opinion are as of this date and are subject to change without notice. Raymond James is not affiliated with and does not endorse, authorize, or sponsor any of the listed websites or their respective sponsors.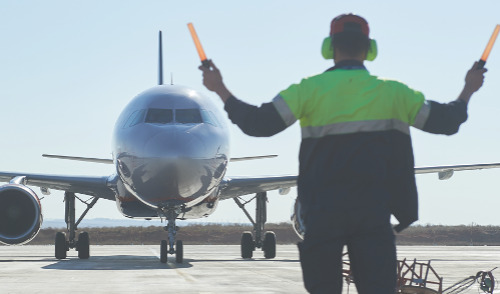 Software Failure at FAA