Part 3 of a 3-part series on federal employees who occupy positions that are subject to "special provisions." The third job on the list is Air Traffic Controllers (ATCs).
An ATC, or Air Traffic Control Specialist, is considered to be one of the more mentally demanding occupations in not just the government, but across the country. With tough hours and lives at stake, an ATC is vital to keep airplanes in the sky, along with keeping pilots and passengers alive. Similar to Federal Firefighters and Law Enforcement Officers (LEOs), there are medical requirements for attaining an ATC position. There is also a mandatory retirement age, but unlike firefighters and LEOs, retirement is required at age 56, not 57. Because of this, these occupations have "special provisions" when they retire, such as a larger percentage used in pension calculations and a special retirement supplement (SRS) designed to fill-in for Social Security benefits until those can be claimed at age 62. The TSP can also be withdrawn from without penalty starting at age 50, not 59½ like most FERS employees. 
In 1981, the Professional Air Traffic Controllers Association (PACTO) went on strike over workplace conditions. President Ronald Regan retaliated by firing over 11 thousand ATCs and barring them from re-entering federal service for life. In 1986, the same year that Regan signed FERS into law for federal employees, he also declared July 6th "National Air Traffic Controllers Day." However, it wasn't until 1993 that these ATCs could be re-hired by the federal government after President Clinton signed an executive order. The eligibility for FERS for ATCs is either: a) age 50 with 20 years of service, or b) any age with 25 years of service. Because some ATCs were vacated from their position in 1981 and not re-hired until at least 12 years later, some of these individuals were allowed to stay on the job after age 56 so they could attain the necessary 20 years of service for retirement. Each request had to be approved for by the Transportation Secretary. While this still might be the case, such requests are almost never granted anymore as most ATCs impacted by the PACTO strike should already be retired. One of the requirements to be hired as an ATC is you must be younger than age 30 when you apply.
---
Learn more about your FERS benefits at our no-cost webinars! REGISTER HERE
---
ATCs are employed by the Federal Aviation Administration (FAA) and on average make $120,830 per year. The types of jobs available to an Air Traffic Control Specialist include station positions, terminal positions, center positions, and research and development positions.
ATC Requirements
To become an ATC, there are educational requirements. An associate's or bachelor's degree in an "Air Traffic Collegiate Training Initiative Program" is preferred. However, a bachelor's degree in another field along with at least one year in a graduate program, alternative flight or FAA training, or 3+ years of work experience can also get your application considered. An ATC Specialist Certification is required on top of that as well. Beyond education and training, and the 30-year age limit mentioned above, ATCs for the FAA also have to be US citizens, pass medical and psychiatric evaluations (similar to Firefighters and LEOs), be subject to a security investigation, pass an air-traffic pre-employment exam, and be willing to relocate.
For ATCs specifically, prospective individuals have to demonstrate the ability to think reasonably about complex situations, shift quickly between differing workplace conditions, and also be able to speak clearly, quickly, loudly, and succinctly. With planes moving at high speeds, there are often situations faced by ATCs that do not allow much time for thought.
FERS Retirement for ATCs
The big difference for retirement between ATCs and the other jobs subject to special provisions is the mandatory retirement age is 56. Eligibility for retirement is the same (20 years of service at age 50+, or any age with 25 years), and the SRS and early TSP withdrawal rules are also identical. For more information about these special retirement provisions, check out the first article in this series.
Until Next Time,

**Written by Benjamin Derge, Financial Planner, ChFEBC℠. The information has been obtained from sources considered reliable but we do not guarantee that the foregoing material is accurate or complete. Any opinions are those of Benjamin Derge and not necessarily those of RJFS or Raymond James. Links are being provided for information purposes only. Expressions of opinion are as of this date and are subject to change without notice. Raymond James is not affiliated with and does not endorse, authorize, or sponsor any of the listed websites or their respective sponsors.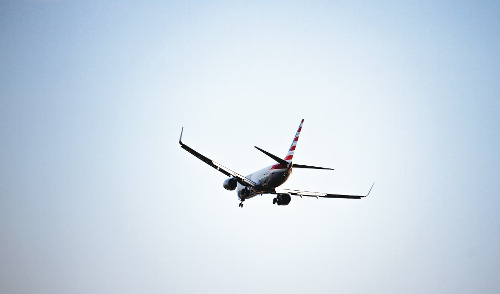 Air Traffic Controllers