Megan Brennan, the 74th overall and first woman to serve as U.S. Postmaster General, announced that she is resigning from the position- effective January 31, 2020. The position was first occupied by the American founding father and scientist, Benjamin Franklin. Since the American Revolution, the Postal Service has transformed drastically in almost every facet describable but the top position has pretty much stayed just that.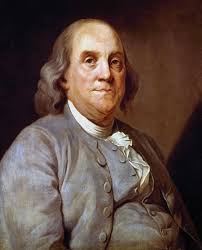 Like the CEO of a company, the Postmaster General serves similarly to the head of many other Federal agencies but because it's a role that has endured since the country's origin- it keeps the antiquated (and arguably cooler) title. Like her predecessor Patrick Donahoe, Brennan is retiring after her initial five-year commitment is over. The 72nd Postmaster-General, however, Jack Potter, served at the position from 2001-2010. The next Postmaster-General will be determined by the 9 members sitting on the Postal Service board of directors before Brennan's actual exit in January.
Until Next Time,

**Written by Benjamin Derge, Financial Planner. The information has been obtained from sources considered reliable but we do not guarantee that the foregoing material is accurate or complete. Any opinions are those of Benjamin Derge and not necessarily those of RJFS or Raymond James. Links are being provided for information purposes only. Expressions of opinion are as of this date and are subject to change without notice. Raymond James is not affiliated with and does not endorse, authorize, or sponsor any of the listed websites or their respective sponsors.
First Woman to Serve as Postmaster-General
First Woman Postmaster-General