Winter is here and OPM has updated their guidelines for Weather and Safety leave.
Updated guidance on procedures for weather and safety emergencies has been released by OPM. This is the first amendment to such policies in about 4 years, so the correspondence mainly focuses on federal workers who work either partially or fully from home, as such positions have dramatically increased since the pandemic hit.
The most common delay or work cancellation events happen because of snow, or some other weather event like a hurricane, wildfire, or flooding. This gives employees in the impacted areas an excused paid absence with no change to their personal leave balance.
---
Learn more about your FERS and CSRS retirement benefits at our No-Cost webinars for federal employees – REGISTER HERE
---
There are two types of federal employees who work offsite – teleworkers and remote workers. The difference is that while telework is 100% offsite, remote workers are expected to report to their agency's worksite on a regular basis. If there is a snow day or a similar delay or cancellation, teleworkers do not get the day off, and there are very little exceptions available to them. Remote workers, on the other hand, are "generally" not excused, but if there was no reasonable expectation of a weather or safety emergency when they left their worksite, and they did not take necessary equipment or work home from the office, they could be excused for the day.
The OPM guidance also goes over procedures during a weather or safety emergency for the following types of employees:
Emergency essential
On travel
Under alternative work schedules
With dependents at home
Previously scheduled annual leave
Until Next Time,

**Written by Benjamin Derge, Financial Planner, ChFEBC℠. The information has been obtained from sources considered reliable but we do not guarantee that the foregoing material is accurate or complete. Any opinions are those of Benjamin Derge and not necessarily those of RJFS or Raymond James. Links are being provided for information purposes only. Expressions of opinion are as of this date and are subject to change without notice. Raymond James is not affiliated with and does not endorse, authorize, or sponsor any of the listed websites or their respective sponsors.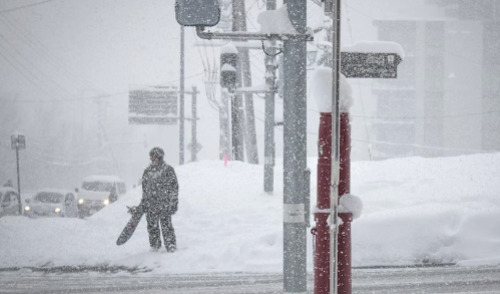 Weather and Safety Leave