Kiran Ahuja is one step closer to being confirmed by the Senate as the new Director of OPM. Read about her goals for the agency- written by STWS Advisor Jennifer Meyer.
President Biden's pick to head the Office of Personnel Management, Kiran Ahuja, shared her thoughts on the role and future of the department as part of her confirmation hearing with the Senate Homeland Security and Government Affairs Committee on April 22nd.
She addressed improvements in technology, the future of telework, and the merit system as key pillars to her agenda for the embattled HR agency.
Improvements in technology she plans to oversee will help the current retirement paperwork process. She indicated plans for a fast-track of straightforward retirement cases. Currently, cases are handled in the order received so that if there is a case that is more complex, it can hold up the process and create bottlenecks for other cases that could move easily through the process via a fast-track system. She suggested that the IT Modernization fund established in fiscal year 2018 could provide the capital needed for this project.
Regarding the future of telework, she indicated an openness to the conversation of continuing the telework opportunities that many agencies implemented due to the COVID crisis. She states, "I'm very much in support of the opportunities that telework and remote work would provide, and if confirmed as OPM director, that would definitely be something I would be leaning into." She also noted that telework could save the government money in the long term as full-time telework employees may draw less on locality pay if living in less expensive areas. Agencies could also save money on office space with a larger percentage of employees working from home.
As for the merit system, when queried about the current performance, she noted, "I pledge to protect our merit system principles which are a bedrock of our civil service. It would be my mission to serve and support federal employees, and to restore, rebuild and retool the federal workforce." The annual Federal Employee Viewpoint Survey found that only 39% of workers believe that promotions are based on merit. In addition, only 34% of respondents replied that they believe poor performance is adequately addressed by management. When queried on these results Ahuja commented "What I've seen in most cases in executive roles is that oftentimes poor performance shows up because of a lack of employee engagement or a mismatch of skills and talents for that position, or there just isn't real clear metrics for performance evaluations." She further noted that "it's key to think about and focus on what OPM can do on supporting agencies with performance management guidance, supporting managers and their understanding of those processes…Oftentimes, managers, they're focused on their work, not as much on the day to day of supervision and that's equally important."
Finally, she noted that she supports the diversity and inclusion trainings that had been suspended under former President Trump. President Biden revoked Trump's order upon entering office.
Her nomination was approved by the panel in a 7-5 party line vote on April 28th and moves to the full Senate for a confirmation vote.
**Written by Jennifer Meyer, Financial Planner. The information has been obtained from sources considered reliable but we do not guarantee that the foregoing material is accurate or complete. Any opinions are those of Jennifer Meyer and not necessarily those of RJFS or Raymond James. Any information is not a complete summary or statement of all available data necessary for making an investment decision and does not constitute a recommendation. Investing involves risk and you may incur a profit or loss regardless of strategy suggested. Every investor's situation is unique and you should consider your investment goals, risk tolerance, and time horizon before making any investment or financial decision. Prior to making an investment decision, please consult with your financial advisor about your individual situation. While we are familiar with the tax provisions of the issues presented herein, as Financial Advisors of RJFS, we are not qualified to render advice on tax or legal matters. You should discuss tax or legal matters with the appropriate professional.**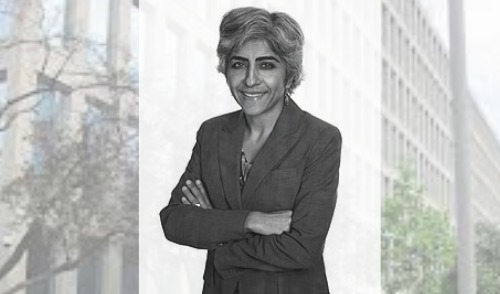 Improvements for Federal Workforce