While the world has been turned upside down for most Americans, there are beacons of light shining through the chaos. The outpouring of love for essential workers is great to see and many are joining "the fight" trying to find ways to assist in mitigating the virus' damage.
OPM is working hard to help amid the crisis. Earlier this week, OPM announced an Update to the USAJOBS website that will allow agencies to elevate positions of particular importance to the COVID-19 response effort. Visitors will want to search the tag COVID-19 to find opportunities included in this effort. These positions will start appearing soon and OPM has encouraged the public to check back frequently for updated postings.
Also, OPM announced they are allowing existing federal employees the ability to commit on a short term basis, 6 months, to join the effort as well. "While a variety of opportunities exist, employees who have a healthcare background or are licensed healthcare providers currently serving in non-clinical positions are encouraged to apply. These opportunities can be found here.
This effort is another push that OPM is taking to combat the impact of this global shutdown. A few weeks ago OPM also gave permission to the Department of Veterans Affairs to pay rehired annuitants both a full pension and a full salary. Generally, rehired annuitants receives ½ pension and ½ salary. Then when the employee retires again, the pension is recalculated to include the additional time. Previously the agency would need OPM's permission to waive this offset, however, OPM's COVID-19 response directive has given the VA authority to waive it.
In response to the flexibility of hiring, the VA announced it would begin the hiring process immediately.
If you have been impacted by COVID-19 or want to stay on top of the news coming out of the agency, OPM has created an entire website with current information here.
Stay safe and remember it's your FedLife – so make it a great one.
#OPM #COVID19response #FERS #CSRS #STWSERVE
OPM Expedites Hiring
Wes Battle CFP®, AIF®, ChFEBC™ is a senior financial planner with Serving Those Who Serve who specializes in working with the Senior Executive service of the Federal Government. Wes provides retirement services to and seminar speaking to Federal Agencies. To connect with Wes you can find him online or at wes.battle@stwserve.com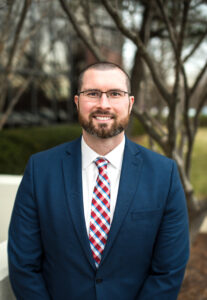 Office of Personnel Management