Report from OPM highlights common errors on retirement claim packages for both FERS and CSRS from October 2018 to July 2021
OPM's Retirement Services releases a monthly publication regarding common errors that are encountered on retirement package submissions. This month, they conducted an audit covering the timeframe of Fiscal Year 2019 to the end of last month, however from December 2020 to March 2021, the reports were suspended so the recently released document does not include those months. The audit shows 17 mistakes from FERS retirement forms and 4 from CSRS submissions. The total of these 21 errors actually constitutes just 1.8% of all the errors OPM Retirement Services encountered in the given months. The handful of errors highlighted in the report were selected because they displayed the biggest increase in occurrences since the last similar timeframe.
Of both CSRS and FERS retirement package submissions, the largest in relation to the total amount of all errors was on the FERS list and the type of error is listed as "FEHB Proof of 5 years or 1st opportunity," which made up 7.85% of all the errors that were accounted for. For just July 2021, the same error type was 6.13% of the total amount. Also on the FERS list, the error categorized as "SF 2821: Not Signed (Payroll)" accounted for 7.15% of errors for the whole time period, but 12.65% of the total errors logged in July 2021. For the CSRS list, the error type described as "HBPC breakdown for offset service with CY 2003 not provided on IRR" amounted to 3% of all types. In July 2021, it was slightly lower at 2.9% of total errors.
Retirement Checklist
The audit focused on errors that were found on submitted retirement claims, and committed by either the HR or Payroll departments within the potential retiree's agency, or by the federal employee themselves- not errors made by OPM personnel who process the paperwork within Iron Mountain. The audit emphasizes which areas HR, payroll, and the employee need to double-check before finalizing a federal retirement package and sending it out to be processed.
If you think you might be ready to retire, but want to meet with a Chartered Federal Employee Benefits Consultant (ChFEBC) to make sure, you can schedule a complimentary consultation HERE.
Until Next Time,

**Written by Benjamin Derge, Financial Planner. The information has been obtained from sources considered reliable but we do not guarantee that the foregoing material is accurate or complete. Any opinions are those of Benjamin Derge and not necessarily those of RJFS or Raymond James. Links are being provided for information purposes only. Expressions of opinion are as of this date and are subject to change without notice. Raymond James is not affiliated with and does not endorse, authorize, or sponsor any of the listed websites or their respective sponsors.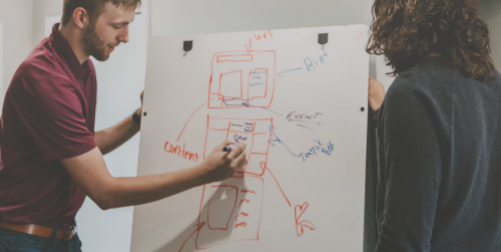 Federal Retirement Package Errors