A series of FAQs were answered by the executive branch regarding the new vaccination policy for the federal workforce
                On Wednesday the 18th, the Safer Federal Workforce Task Force clarified aspects about the new federal vaccine policy. Agencies were advised at the beginning of the month to obtain a testing program for COVID-19, whether through creating one within their organization or by contracting an outside company. Agencies were reminded that the Privacy and Rehabilitation Acts mandate that the results of the employee tests are to be kept private and only shared with agency leaders on a need-to-know basis. Federal workers are not required to travel to an on-site agency location for the sole purpose of attaining a test, which will be required weekly for those who refuse to either get vaccinated or disclose their vaccination status. (Agencies do have the authority to require the tests biweekly instead.) Should an uninoculated federal employee lie about their vaccination status, criminal fraud penalties could be imposed along with additional adverse actions.
Punitive Measures
When it comes to agency policies on paid administrative leave and disciplinary procedures, they are regulated internally and not by OPM or federal code. In general cases where a fed might pose a threat to others, agencies are able to put employees on administrative leave before or after disciplinary measures have been proposed. While even OPM notes on their website that these occurrences are normally rare, now amidst the COVID-19 pandemic, unvaccinated employees who miss their required testing can be treated in a similar fashion. Individuals can only be barred from their on-site work locations if they are properly notified first, and there is a consultation with the location's security officer, HR department, and the agency's legal counsel beforehand that results in either a resolution or disciplinary action.
Until Next Time,

**Written by Benjamin Derge, Financial Planner. The information has been obtained from sources considered reliable but we do not guarantee that the foregoing material is accurate or complete. Any opinions are those of Benjamin Derge and not necessarily those of RJFS or Raymond James. Links are being provided for information purposes only. Expressions of opinion are as of this date and are subject to change without notice. Raymond James is not affiliated with and does not endorse, authorize, or sponsor any of the listed websites or their respective sponsors.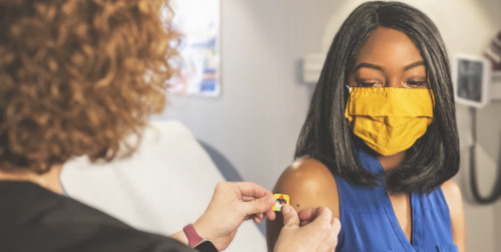 New Federal Vaccine Policy