After decades of experience working at the NOAA, Nicole LeBoeuf becomes the new director for the National Ocean Service.
Last month, Gina Raimondo, the US Secretary of Commerce, appointed Nicole LeBoeuf as the new assistant administrator for Ocean Services and Coastal Zone Management. With this role, LeBoeuf also becomes the new director of the National Ocean Service (NOS). In this capacity, she will be responsible for handling the "economic, environmental, and social pressures" that affect the ocean, coasts, and coastal communities in US territories.
Service and Conservation
After graduating from Texas A&M, LeBoeuf earned her Master's in sustainable development and conservation biology at the University of Maryland. She started working with the Federal government at the NOAA (National Ocean and Atmospheric Administration) in the marine mammal and sea-turtle conservation division. From there, she went on to become the deputy director of the NOAA fisheries office of protected resources.
Her most recent project before attaining the head role at NOS was working with conservation groups on establishing the country's 15th national marine sanctuary: the "Wisconsin Shipwreck Coast National Marine Sanctuary," located on the coast of Lake Michigan. It is a 962-square mile area with 36 historic shipwrecks. Prior to that, Nicole LeBoeuf oversaw the development of a similar sanctuary in New York state, launched the country's first rip current forecast model, and created a data-sharing program with an offshore wind company.
Until Next Time,  

**Written by Benjamin Derge, Financial Planner. The information has been obtained from sources considered reliable but we do not guarantee that the foregoing material is accurate or complete. Any opinions are those of Benjamin Derge and not necessarily those of RJFS or Raymond James. Links are being provided for information purposes only. Expressions of opinion are as of this date and are subject to change without notice. Raymond James is not affiliated with and does not endorse, authorize, or sponsor any of the listed websites or their respective sponsors.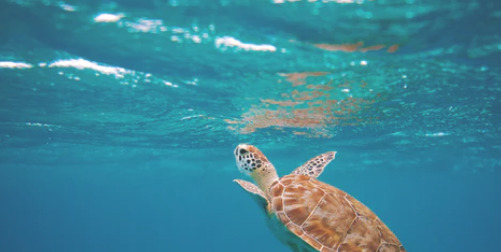 National Ocean Service