Northrup Grumman's 16th commercial resupply mission is set to launch from Wallops Island, VA in August.
                This summer, Elon Musk's SpaceX, Jeff Bezos' Blue Origin, and Richard Branson's Virgin Galactic have gotten most of the mainstream attention when it comes to spaceflight. NASA has been going about its business outside of the spotlight, however. From Wallops Island, VA, the Dynamo-2mission successfully launched a pair of rockets in early July to study the ionosphere. In August, a federal contractor, Northrup Grumman, will launch its Cygnus spacecraft from Wallops Island to send supplies to the International Space Station (ISS). This will be the 16th resupply mission for Northrup Grumman. The first such project launched on April 21, 2013, and the last (which was named in honor of Katherine Johnson) was conducted on February 20th of this year. All 16 resupply missions performed by Northrup Grumman have been successful, except for one. The 4th mission's rocket, which blasted off on October 28th, 2014, exploded shortly after launch. Like all of these resupply missions, the spacecraft involved was unmanned and so there were no casualties.
The Cargo
The upcoming August 10th mission will deliver equipment to the ISS that will allow research in the following fields: biology, biotechnology, earth and space sciences, physics, and technology development. One piece of prototype tech being transported is a device that removes carbon dioxide in a way that could potentially benefit the breathing of future explorers on the Moon and even Mars. Also being delivered is a "mounting bracket" that is set to be installed on the left/port side of the station during a spacewalk at the end of August.
Until Next Time,

**Written by Benjamin Derge, Financial Planner. The information has been obtained from sources considered reliable but we do not guarantee that the foregoing material is accurate or complete. Any opinions are those of Benjamin Derge and not necessarily those of RJFS or Raymond James. Links are being provided for information purposes only. Expressions of opinion are as of this date and are subject to change without notice. Raymond James is not affiliated with and does not endorse, authorize, or sponsor any of the listed websites or their respective sponsors.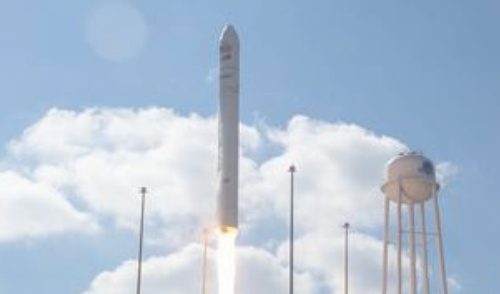 NASA News: Cygnus Spacecraft