OPM will stop accepting new applications for FLTCIP for 2 years, starting December 19th.
Back in June, OPM hinted that they may stop accepting new applications for the Federal Long Term Care Insurance Program (FLTCIP). Last week, it was made official. During the two-year pause, existing policyholders will be covered and claims will continue to be paid, but when the program resumes, it may be structured differently and premiums may experience a considerable raise. The insurance provider, John Hancock, has been pressured by its shareholders to not continue its contract with the federal government when the agreement expires in April 2023. When the contract was renewed previously in 2016, there was an average premium increase of 83%.
---
Attend our no-cost Long Term Care webinar for federal employees! REGISTER HERE
---
Despite being the largest LTC insurance program in the country with 267,000 individuals covered by an FLTCIP policy, John Hancock has warned OPM that with the current premiums, the program is financially unsustainable. Only 6,000 new FLTCIP policies were sold per year in the past few years. While this might be just .01% of active federal employees, many more people (like family members) are eligible to buy insurance from FLTCIP. The demand for LTC insurance is simply not there, and this isn't helped by OPM having hardly any marketing for FLTCIP. (If you'd like to apply for a policy while you still can, go to LTCfeds.com.)
With private LTC policies, insurance companies can offer what is known as a hybrid policy, where LTC insurance is combined with another product such as an annuity or a life insurance policy. Stand-alone LTC policies are becoming less popular outside of the federal marketplace. While 50,000 Americans purchased a traditional LTC policy last year, 500,000 hybrid products were issued, but FLTCIP is restricted by Congress from offering such hybrid options. Coincidentally, it is also a legislative mandate from Congress that requires OPM to provide LTC insurance to the federal civilian workforce.
Back in 2019, "FLCTIP 3.0" was introduced, which added both a "premium stabilization" feature and additional international coverage. However, this was effort was not enough to boost sales as evidenced by OPM's decision stop accepting new applications. During the two-year hiatus, OPM plans to extensively evaluate its LTC options, which will most likely result in a new LTC offering by the government to its employees, significant cost increases, or a combination of both.
Until Next Time,

**Written by Benjamin Derge, Financial Planner, ChFEBC℠. The information has been obtained from sources considered reliable but we do not guarantee that the foregoing material is accurate or complete. Any opinions are those of Benjamin Derge and not necessarily those of RJFS or Raymond James. Links are being provided for information purposes only. Expressions of opinion are as of this date and are subject to change without notice. Raymond James is not affiliated with and does not endorse, authorize, or sponsor any of the listed websites or their respective sponsors.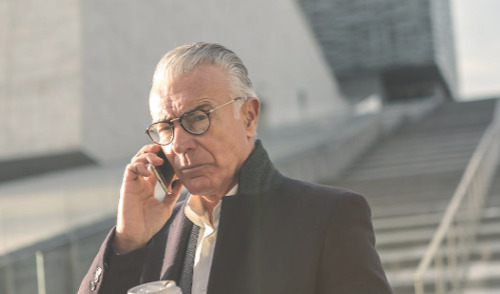 FLTCIP Policy