Congress passes stopgap measure to avoid work stoppage on December 3rd; give themselves 11 weeks of breathing room.
                A couple of months ago, at the end of September, there was a lot more drama surrounding the Federal Government's budget for fiscal year 2022. Locked in a debate over suspending the debt ceiling until 2022, Democrat and Republican lawmakers were at a standstill until Democratic congressional leaders conceded to leave the debt ceiling resolution out of the stopgap measure, which passed with only hours to spare but kept the government in operation until December 3rd.
                Last week, the main issue holding up Congress revolved around a proposed federal vaccination mandate for companies with 100 or more employees. The legislative branch eventually agreed on another budgetary measure to avert a government shutdown until February 18th, and they left the vaccine mandate issue out of it. Despite Republicans complaints that the other party has not been willing to negotiate the vaccine requirement proposed for larger US companies, Democrats commented the 11-week extension gives both aisles of Congress more time to reach an agreement. (For information about the vaccination mandate for federal employees, click here.)
The budgetary measure keeps the Federal Government operating at current spending levels, although it did add $7 billion to assist with Afghanistan evacuees. The House of Representatives approved the funding bill with a vote of 221-212, and only one of those votes was from a GOP representative – Adam Kinzinger of Illinois. In the Senate, the measure was passed with a vote of 69-28. A previous draft of the bill, which included the vaccine requirement, failed to pass by a slim margin: 48-50.
Until Next Time,

**Written by Benjamin Derge, Financial Planner, ChFEBC℠ The information has been obtained from sources considered reliable but we do not guarantee that the foregoing material is accurate or complete. Any opinions are those of Benjamin Derge and not necessarily those of RJFS or Raymond James. Links are being provided for information purposes only. Expressions of opinion are as of this date and are subject to change without notice. Raymond James is not affiliated with and does not endorse, authorize, or sponsor any of the listed websites or their respective sponsors.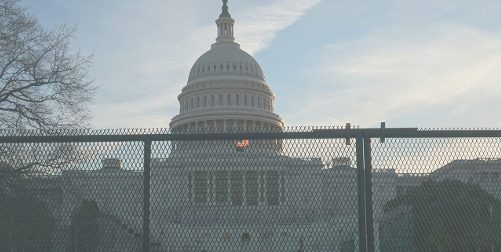 Government Shutdown