A less than .01% chance is still a chance. Baseball-Reference.com had the Washington Nationals with less than .01% of being World Series champs on May 23rd, when the team was 19-31. Even at the end of the season, heading into a wildcard playoff, the Nats had just an 8.8% of winning the MLB crown. After a comeback victory against Milwaukee, a 10th inning grand slam in game 5 against Los Angeles, sweeping St. Louis in 4 games- the Washington baseball team won the National League pennant. Then, in the World Series, it took 7 games where a home team never reached victory. In Houston, after a historic and improbable run- the Washington Nationals are World Series Champions.
STWS is a proud resident of the Washington, DC area and couldn't be happier for our Nationals.
Go Nats!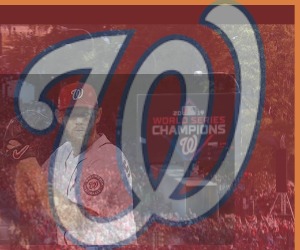 Washington Nats
**Written by Benjamin Derge, Financial Planner. The information has been obtained from sources considered reliable but we do not guarantee that the foregoing material is accurate or complete. Any opinions are those of Benjamin Derge and not necessarily those of RJFS or Raymond James. Links are being provided for information purposes only. Expressions of opinion are as of this date and are subject to change without notice. Raymond James is not affiliated with and does not endorse, authorize, or sponsor any of the listed websites or their respective sponsors.