The Georgia Cyber Center, 2 Hours Outside of Atlanta, is improving the way the military designs and develops new technology.
                A two-building campus in Georgia with aspirations to make the surrounding area the "Silicon Valley of the South," is the product of a joint public and private effort to bolster the nation's cybersecurity expertise and tools. At the George Cyber Center, companies and academic teams conduct research and build digital cybersecurity solutions alongside governmental organizations – both state and federal, including defense contractors and some DoD satellite offices. Both the Defense Digital Service and the Army Cyber Command's Technical Warfare Center have offices on the grounds.
Bring People Together and Solve Problems
                The idea is that innovation and creativity become stifled in traditional settings associated with work in the federal government, especially agencies involved with the military. More specifically, boring, sterile office buildings and strict rules are thought to be adverse to keeping and recruiting employees in the digital fields. In Silicon Valley, more relaxed settings have been shown to be more conducive to innovation. One of the Georgia Cyber Center's main goals is to provide a less constrained atmosphere that fosters more creativity in the areas concerning cybersecurity. The center was designed specifically to not "feel like a government building."   
One program allows military personnel to take internships at the hub for cyber innovation while still on active duty. Those who have participated have been observed by their officers to return from the month-long excursion with a refreshed attitude, newly acquired skills, and ideas to make their unit more efficient in the digital sphere.
Until Next Time,

**Written by Benjamin Derge, Financial Planner, ChFEBC℠. The information has been obtained from sources considered reliable but we do not guarantee that the foregoing material is accurate or complete. Any opinions are those of Benjamin Derge and not necessarily those of RJFS or Raymond James. Links are being provided for information purposes only. Expressions of opinion are as of this date and are subject to change without notice. Raymond James is not affiliated with and does not endorse, authorize, or sponsor any of the listed websites or their respective sponsors.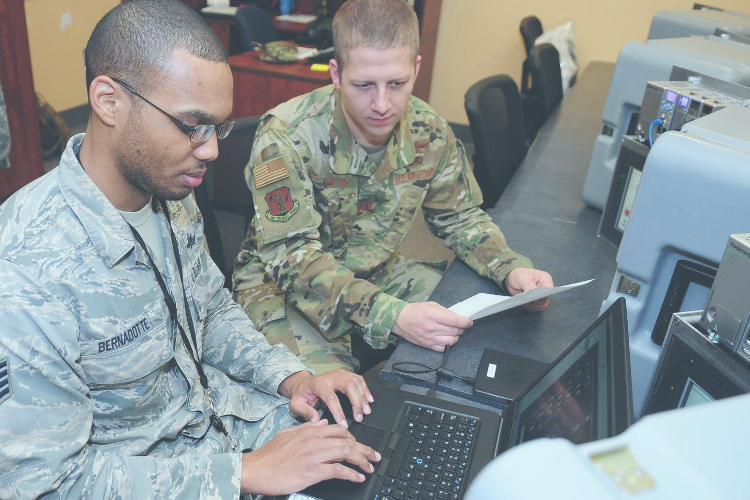 Innovation in Cybersecurity