Biden signed an executive order last month to bolster diversity in federal agencies, who await guidance from OPM on the order's implementation.
At the end of June, President Biden signed the "Executive Order on Advancing Racial Equity and Support for Underserved Communities through the Federal Government," a wordy legal document with a wordy title. The aim of the order is to provide advancement opportunities to communities that have historically faced prejudice and discrimination – including communities of color, women, first-generation immigrants, people with disabilities, the LGBTQ+ community, and also rural communities, elderly citizens, parents, caregivers, those whose faith requires work accommodations, people with criminal records, veterans, and military spouses.
In the document, the first action item directed at federal agencies is to gather "enhanced demographics data" about the people employed by the agency. The goal of the collection of data is to assess how diverse, equitable, and inclusive the workforce of each agency is currently, and to identify barriers that underserved communities are up against. The order allows these barriers to be deconstructed through partnerships with institutions and universities that have traditionally served minority populations. With these partnerships, the hope is that agencies will build a more inclusive "pipeline" of talent. Departments in federal agencies will also no longer be able to request a potential employee or a new hire's salary history, let alone base their future salary on that information.
An Exercise in Verbosity
While the content and intention of the executive order have been praised and well-received, the document itself has faced the same criticism that other orders from the current White House have encountered: they're very wordy. A recent study showed the executive orders signed by Biden are mostly only readable at the level of a graduate student, and contain sentences that sometimes contain over sixty words. Although the heads of agencies have earned their master's degree, a dry difficult read may still have unintended consequences. The language is probably designed to limit ambiguity, but in doing so, may cause misinterpretations as those tasked with interpreting it fumble through extravagantly long sentences. As agencies await guidance from OPM on how to best implement the order, OPM itself has to decipher the legal meaning of the order, which will probably take more time than if the order was written in more succinct, plain language.
Until Next Time,

**Written by Benjamin Derge, Financial Planner. The information has been obtained from sources considered reliable but we do not guarantee that the foregoing material is accurate or complete. Any opinions are those of Benjamin Derge and not necessarily those of RJFS or Raymond James. Links are being provided for information purposes only. Expressions of opinion are as of this date and are subject to change without notice. Raymond James is not affiliated with and does not endorse, authorize, or sponsor any of the listed websites or their respective sponsors.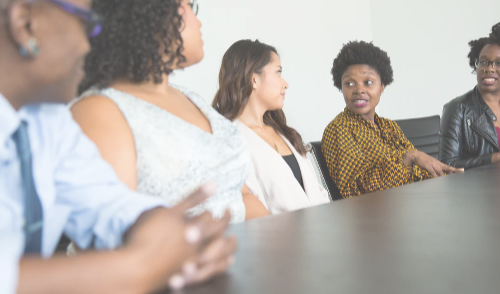 Executive Order: More Diverse Federal Workforce