Happy Valentine's Day, Feds! We continue celebrating FED-uary with a checklist to help choose a financial advisor.
This is the third in my Fed-uary series on working with financial advisors. Following up on the last two previous weeks articles on Why Fed's Need a Financial Advisor, and What Fed-Focused Financial Advisors bring to the table, this week's focus is on how to choose a good financial advisor.
Sorting through the myriad of options available to feds in the world of financial advice can take days or weeks of research, and once complete, can still lead to a bad outcome. To avoid that- let's try to outline some of the key terms that all feds should be familiar with when meeting with a financial advisor.
Fiduciary– this may be the most important word in the world of financial advice. Following the fiduciary standard means the advisor must place the client's interests ahead of their own. There is another standard known as the suitability standard. This standard means that any advice you receive only has to be suitable for you.
Chartered Federal Employee Benefits Consultant (ChFEBC℠)- this is the only designation that is recognized in financial services for having attained extensive training in federal benefits. As a federal employee, your benefits package is a critically important part of your financial life. Further, it is an incredibly complex benefits package. Knowing the rules and regulations of how your benefits work can mean tens of thousands of dollars difference in your financial future. A few examples include: understanding the benefit of working to age 62 to earn a higher pension, and understanding the requirements to be able to take your health and life insurance into retirement. Advisors who do not hold this designation may not have the necessary knowledge to help you with your federal benefits.. An advisor who has earned the ChFEBC℠ designation is equipped to help you navigate your federal employee benefits.
CERTIFIED FINANCIAL PLANNER™ (CFP™) – this certification is widely regarded as the gold standard in financial planning. Any advisor holding this certification is held to the fiduciary duty. CFP® certificants are required to pass a rigorous exam following a course of study covering all facets of financial planning including investments, taxes, insurance, and estate planning. They also are required to have a minimum number of industry experience before they are eligible to obtain the certification. Lastly, continuing education credits must be documented to maintain the certification.
Accredited Investment Fiduciary (AIF®)- according to US News and World Report, advisors who hold this designation "have a little more 'oomph'"(US News and World Report online, Nov. 4, 2021). An advisor with this credential is held to the highest standard of care when providing investment advice.
As when hiring any professional, due diligence is paramount when hiring a financial advisor. The key terms listed above are an excellent start for federal employees looking to start a relationship with an advisor. Of course, we are proud to say that all of the advisors at Serving Those Who Serve hold all of the aforementioned designations. However, it is also important that you feel comfortable and confident when talking to your advisor. Your goal should be to hire an advisor you can see yourself working with for many years, through the ups and downs of life. It may take several interviews to find the right advisor for you, but the time investment is worth it. How do we know? Stay tuned- next week's article will cover how to assess your financial advisor.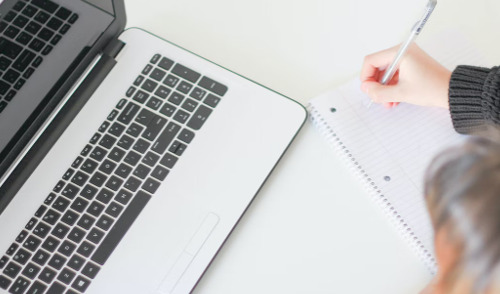 Checklist for Federal Employees
**Written by Jennifer Meyer, Certified Financial Planner (CFP®), ChFEBC℠. The information has been obtained from sources considered reliable but we do not guarantee that the foregoing material is accurate or complete. Any opinions are those of Jennifer Meyer and not necessarily those of RJFS or Raymond James. Any information is not a complete summary or statement of all available data necessary for making an investment decision and does not constitute a recommendation. Investing involves risk and you may incur a profit or loss regardless of strategy suggested. Every investor's situation is unique and you should consider your investment goals, risk tolerance, and time horizon before making any investment or financial decision. Prior to making an investment decision, please consult with your financial advisor about your individual situation. While we are familiar with the tax provisions of the issues presented herein, as Financial Advisors of RJFS, we are not qualified to render advice on tax or legal matters. You should discuss tax or legal matters with the appropriate professional. **
Certified Financial Planner Board of Standards Inc. owns the certification marks CFP®, CERTIFIED FINANCIAL PLANNER™, CFP® (with plaque design) and CFP® (with flame design) in the U.S., which it awards to individuals who successfully complete CFP Board's initial and ongoing certification requirements.