FED-uary continues with a delve into the "fourth leg" of FERS: Strategy.
The month of January 2022 is the perfect launching point for continuing the discussion of why federal employees benefit by working with a good financial advisor. This is the second in a 4-part series to help federal employees gain clarity in what it means to have a financial advisor.
Many federal employees are just now receiving their 2021 year-end TSP statements. Some will be surprised to see that just a month ago their TSP balance was, in some cases, slightly higher than it is today. However, for many employees, the difference could be perceived as much more than "slight," especially if they invest a good portion of their TSP in the stock funds. From experience, I have learned that it is very easy for a person to say, " I am okay with market volatility."   Then, they actually experience it to the downside, and the opinion changes.
January proved to be a month a large percentage of federal employees likely saw a decline in the value of their TSP account. Knowing what to do (and just as importantly what not to do) in times of market volatility is one of the key benefits of having a relationship with a financial advisor.
Let me explain further-
The FERS retirement system is often described as a three-legged stool, including
At Serving Those Who Serve we have added a fourth leg to that stool called Strategy. Having a strategy that is designed to deal with both the expected and unexpected twists and turns in the roadmap of life is a big reason many people decide to hire a financial advisor. Let's think about each of the three legs and how strategy plays a role in each.
The first leg, Social Security, is a program into which everyone pays. But, as individuals, we will receive a monthly benefit that is based on a formula that has been decided upon by others.
At retirement, there is not much we can do to change our benefit amount. If we do not agree with the benefit amount, we do not have many options.
As the saying goes- "you get what you get so don't get upset."
Where strategy comes in, however, is with deciding when to draw your social security. This is a decision that is not a one-size-fits-all and depends on many factors. A good financial advisor will help you with a social security strategy.  
Turning to the second leg, the FERS pension, here we actually have some additional level of control. Most employees may choose when to retire and potentially increase pension values by working longer (and meeting certain criteria, i.e age 62 with 20 years of service receiving a higher multiple for the pension calculation). Knowing the rules and options for maximizing the pension is vital for having a good pension strategy.  A fed-focused advisor can assist.
The third leg, TSP, is highly dependent on your understanding of investment options, markets, and long-term wealth-building strategies. You have lots of flexibility as to how you may use and build your TSP accounts. So, while it is fair to say you have the most control over this leg of the stool, you need to commit enough time to educate yourself as well as account for what you cannot control, the markets themselves. This strategy is critical to your financial retirement success.
I imagine most employees have more than enough to do in their daily lives between work and family obligations. It is a lot to ask to make time to follow the dynamics of the market.
Further, understanding the dynamics of the market is challenging and not always a top priority in life. This can be a serious problem when one-third of your retirement is dependent on your ability to maximize your TSP over your career.
A fed-focused advisor should understand the importance of your TSP within your overall picture and provide ongoing guidance accordingly.
Assisting you in coordinating the three pillars of your federal retirement and adding strategy to that plan is what a fed-focused financial advisor, like the ones at Serving Those Who Serve can bring to your federal career.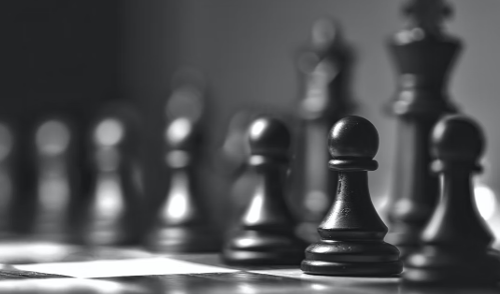 Working with a Financial Advisor
**Written by Jennifer Meyer, Financial Planner. The information has been obtained from sources considered reliable but we do not guarantee that the foregoing material is accurate or complete. Any opinions are those of Jennifer Meyer and not necessarily those of RJFS or Raymond James. Any information is not a complete summary or statement of all available data necessary for making an investment decision and does not constitute a recommendation. Investing involves risk and you may incur a profit or loss regardless of strategy suggested. Every investor's situation is unique and you should consider your investment goals, risk tolerance, and time horizon before making any investment or financial decision. Prior to making an investment decision, please consult with your financial advisor about your individual situation. While we are familiar with the tax provisions of the issues presented herein, as Financial Advisors of RJFS, we are not qualified to render advice on tax or legal matters. You should discuss tax or legal matters with the appropriate professional. **