The SMART Act seeks to handle the issue of excess properties owned by the government, and to repair what properties are in use.
At the end of December, the Senate passed a bill to address the many issues involved with managing federal government buildings that not in use, underused, or in need of maintenance. However, the piece of legislation got the Senate's approval too late and not enough time was left for the House to vote on a version of the bill. However, now that the next Congress has commenced, four US Representatives – two democrats and two republicans – have introduced the SMART (Saving Money and Accelerating Through Lending) Act in an attempt to tackle the problem.
---
No Cost Webinars for Federal Employees. Learn about your benefits, retirement, and financial planning – REGISTER HERE
---
During the Obama administration, 14,000 "excess" federal properties were identified. Another 55,000 were found to be on unused portions of federal campuses or in spaces of federal buildings that were only being used for small portions of each year. In response to these findings, a independent agency named the Public Building Reform Board was created with the intention of reducing the government's property inventory. Under existing regulations, federal agencies own this land, are barely using it (if at all), and yet cannot sell it.
Should the SMART Act become law, agencies would be able to rent the property out. After the GSA gives its stamp of approval on any proposed lease agreements, agencies would be able to earn revenue, which would then be used to perform repairs on federal buildings that are in use. Some offered examples of possible tenants include universities and solar energy fields. The GSA would be responsible for determining if a proposed rental situation will interfere with the agency's mission or not – in any fashion. Agencies would be allowed to have up to six such rentals in 2024. For subsequent years, this limit would be increased and decreased based on how the program goes in its first year. A similar pilot initiative was tried at NASA recently, with reported success.
Until Next Time,

**Written by Benjamin Derge, Financial Planner, ChFEBC℠. The information has been obtained from sources considered reliable but we do not guarantee that the foregoing material is accurate or complete. Any opinions are those of Benjamin Derge and not necessarily those of RJFS or Raymond James. Links are being provided for information purposes only. Expressions of opinion are as of this date and are subject to change without notice. Raymond James is not affiliated with and does not endorse, authorize, or sponsor any of the listed websites or their respective sponsors.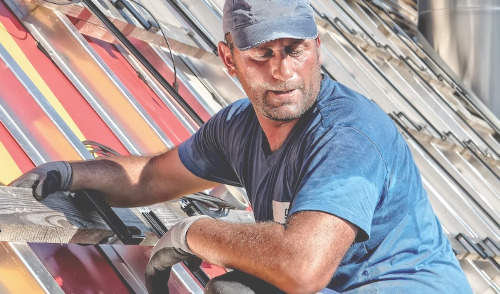 Repair Federal Property Bill