The fourth article in our series on leave for feds looks at flexible and compressed work schedules for feds.
In previous articles, we went over annual paid leave, sick paid leave, and family and medical leave – both paid and unpaid. But what about federal workers who are unable to work a standard 8-hour day, 5-day week schedule on a regular basis? This can be because of either personal situations or the nature of the occupation itself. The government's solution comes in two categories of alternative work schedules (AWS); there's a flexible work schedule (FWS) and a compressed work schedule (CWS).  
First, let's note some important aspects of an AWS. They are available to any executive agency, military organization, the Government Printing Office (GPO), and the Library of Congress (LOC) – but not the United States Postal Service (USPS). As well, employees who are covered by a bargaining unit should consult their collective bargaining agreement (CBA) for any AWS provisions that may contradict the typical guidelines presented in this article. Employees organized in a bargaining unit cannot personally consult the terms of any AWS they request – it must be negotiated between agency executives and a representative of the bargaining unit.
Similarly, if an agency operates with "non-standard work schedules," their rules and regulations have authority over the standardizations of a typical AWS that are included here. (Examples of non-standard work schedules include tours of duty, those who receive pay for standby duty, administratively uncontrollably overtime, and availability pay that exceeds 40 hours per workweek.) This article also provides information on AWS for full-time employees. While part-time feds can utilize an AWS, the procedures and such vary depending on the agency.  
---
Ready to learn more about your federal benefits, financial planning, and retirement? Check out our no-cost webinar series for feds: REGISTER HERE
---
The most noticeable difference between an FWS and a CWS is that a compressed schedule is fixed and not "flexible." Their basic work requirement stipulates they are on the job for 80 hours every pay period, at specifically designated times, but they work less than the typical 10 days in that same timeframe. Essentially, those with a CWS get more days off than a standard schedule, but when they do work, the time exceeds 8 hours per day.
An FWS is, as the name implies, flexible. These schedules are comprised of "core hours," which the fed must be on duty for, as designated by the agency, and "flex hours," in which the employee may choose to work or not, so long as their total hours complete their basic (non-overtime) requirement. This basic requirement of hours worked per year is an essential component to understanding both FWS and CWS, because it is the amount of time needed for the employee to qualify as full-time and thus get the complete package of benefits entitled to full-time workers.
Alternative work schedules can be a useful recruitment tool for agencies, and an agency can create any unlimited amount of these work schedules at their discretion. However, there is no explicit requirement for an agency to offer an AWS or accept a request to establish one – unless there an applicable CBA states differently. If an AWS causes an "adverse agency impact," the work schedule can be ended at the agency's discretion as well.
Flexible Work Schedules
Due to their customizability, a handful of FWS exist. These include "flexi-tour" schedules, gliding schedules, variable day schedules, variable week schedules, and "maxi-flex" schedules. For both "flexi-tour" and gliding types, the basic work requirement is that the employee must work 8 hours per day, 40 hours per week, 80 hours per biweekly pay period. The variable day schedule requires that 40 hours per week, 80 hours per biweekly pay period are worked, but without the 8 hours per day stipulation. Likewise, the variable week and "maxi-flex" schedules simply require the given federal worker clocks in 80 hours per biweekly pay period.
For all types of FWS, flex hours are built around core hours. If core hours are missed, they must be accounted for by some time-off or approved leave. And overtime works the same for any type of FWS. The overtime premium is paid if there is an excess of either 40 hours in a week or 8 hours in day, but only if the overtime was ordered, with ample notice, by the employing agency.
For "flexi-tour," there is a core and flex component for each workday. Arrival and departure times are approved by the agency and this schedule is relatively fixed once set. With gliding, variable day, and variable week schedules, there is a range of start and stop times to choose from for each workday. The length of any given workday might be different than others under variable day schedules. Similarly, the length any given workweek might vary under variable week schedules, and this is also the case with "maxi-flex" but the designated or "core" component is not required for every workday.
Also for FWS, premiums for night pay are only paid if the "core" hours were set between 6 p.m. and 6 a.m. In other words, choosing to work "flex" hours at night won't give the worker a pay boost. That said, full-time employees under an FWS who work on a holiday or Sunday are entitled to the Sunday premium pay rate for the hours worked on such days.
Compressed Work Schedules
CWS can be much more straightforward. The basic work requirement is just 80 hours per biweekly pay period, working fewer than 10 days in the same range. Once their CWS is set, it is a fixed schedule that can only possibly be adjusted due to a personal hardship experienced by the worker. Overtime is paid if the worked hours in a given pay period is greater than the work schedule established by the agency. Sunday and holiday pay premiums are entitled to feds with a CWS, limited to the number of hours regularly scheduled for said days. Lastly, for employees operating in "unorganized units," a CWS is also subject to approval via a vote by "all affected employees," with majority rules. No vote is needed when it comes to FWS.
And that's our overview of alternative work schedules for feds. For more information, check out OPM's online guide. Our final piece in this series on leave for federal employees will focus on compensatory time off, emergency leave, and voluntary leave programs.
Until Next Time,

**Written by Benjamin Derge, Financial Planner, ChFEBC℠. The information has been obtained from sources considered reliable but we do not guarantee that the foregoing material is accurate or complete. Any opinions are those of Benjamin Derge and not necessarily those of RJFS or Raymond James. Links are being provided for information purposes only. Expressions of opinion are as of this date and are subject to change without notice. Raymond James is not affiliated with and does not endorse, authorize, or sponsor any of the listed websites or their respective sponsors.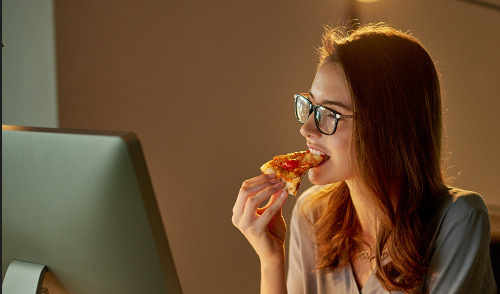 Alternative Work Schedules for Federal Employees