The 2023 contribution limits have been released by the IRS, and are in-line with earlier projections. Also, an update on the June TSP transition and how online accounts are getting hacked.
Regarding next year's limits on TSP contributions, prior projections were spot on. The TSP contribution limit is increasing by 9.8% from $20,500 to $22,500. Catch-up contributions, which can be made by those age 50 or older, is also increasing from $6,500 to $7,500 – which is a 15.4% boost. For those who can also make catch-up contributions, the total limit for next year has reached $30,000. This means there has been a 30.43% uptick since 2013 when those over age 50 could contribute up to $23,000 annually to their TSP.
---
Learn more about TSP contributions and investments at a No-Cost Webinar featuring Ed Zurndorfer:  REGISTER HERE
---
When it comes to TSP contributions, it is important to remember that the match limit and the contribution limit are very different. While your agency and the government will match up to 5% of your contributions, the annual limit of total contributions is typically higher than 5% of a given paycheck. Also don't forget that you can only get the full 5% match if you make a contribution every pay period.
Hackers and the TSP Transition
In other news revolving around the TSP, reports have been released about hackers who took advantage of the transition to a new online system and recordkeeper this past June. When Accenture took over, it required TSP account owners to establish new log-in credentials and security measures. Unfortunately, some hackers beat TSP account owners to the punch by changing contact information and setting up the new a log-in with fraudulent information.
One VA employee, Kristy Ditzler, was notified in September that her TSP.gov contact information had been changed. She promptly called the TSP hotline and was instructed to lock her account… something she couldn't do because she no longer had access to the account online. Then Kristy filed a report with FBI. After not hearing a word for 3 weeks, TSP contacted her but couldn't help because her PIN and email had been changed by the hackers. She was subsequently unable to verify her identity. Almost a month since she was notified by TSP of the suspicious activity, Kristy was contacted by the Virginia office of the Inspector General. On October 12th, the TSP fraud team let her know a $98,000 hardship withdrawal that was initiated by the hackers was not sent out, however this money had been frozen since the withdrawal was requested. She was also informed that the identity thieves used 8 different IP addresses before gaining access, and she also suspects her information was available to the perpetrators because of the 2014 OPM infiltration that left thousands of federal employees' personal information compromised.
If you haven't set up your new log-in on TSP.gov since June, don't hesitate any longer. Not establishing the new log-in and security measures makes it much easier for 'bad actors' to seize control of your TSP account.
Since Accenture took over in June, and formally apologized for the "botched transition"  later in the summer, there have user complaints of having trouble proving their identity, beneficiary forms requiring resubmission, and even historical account data getting lost in the switch.
Until Next Time,

**Written by Benjamin Derge, Financial Planner, ChFEBC℠. The information has been obtained from sources considered reliable but we do not guarantee that the foregoing material is accurate or complete. Any opinions are those of Benjamin Derge and not necessarily those of RJFS or Raymond James. Links are being provided for information purposes only. Expressions of opinion are as of this date and are subject to change without notice. Raymond James is not affiliated with and does not endorse, authorize, or sponsor any of the listed websites or their respective sponsors.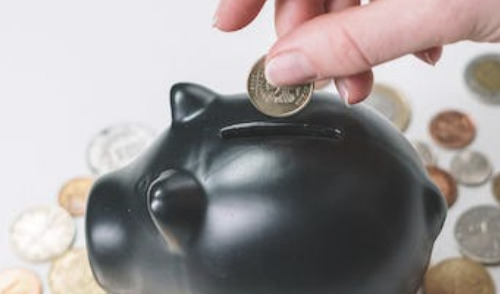 2023 TSP Contribution Limits