Significantly delayed due to the pandemic, White House's budget is released- hints at 2.7% Federal Pay Raise for 2022
While the President's recommended budget is usually published for the public and Congress to review in February or March, the White House budget for Fiscal Year 2022 wasn't released until May 28th. The Biden Administration took office amidst a global pandemic so much of the Executive Branch's attention was dedicated to addressing the coronavirus outbreak.
                Regarding the Federal workforce, the President recommended a pay raise of 2.7%- a good bit more than the 1% raise of 2021, which wasn't finalized until the last few hours of 2020 when the previous President signed an executive order. The new budget's percentage is a similar figure to Trump's recommendation for 2020, which was 2.6% and ended up being 3.1% as that year's raise was ultimately decided by a budgetary measure from Congress. As for federal retirement and health benefits, Biden's budget doesn't recommend any changes. However, the document does emphasize the need to invest in improving OPM's recruitment and retention capabilities.
Federal Pay Raise Cycle
The news cycle of federal pay raises follows a roughly similar pattern yearly. At any point during a congressional session, a Senator or Representative may introduce a bill that includes a federal pay raise. For the past several years, Democratic Representative Gerry Connolly has introduced the FAIR act that stipulates a federal raise. In February of this year, his iteration of the bill (which has never been passed by Congress) included a 3.2% federal pay raise.
Next, the White House's budgetary suggestions usually offer a percentage for Congress to include in the upcoming Fiscal Year's budget. Therefore, the following step in the cycle typically occurs in the summer months as the Federal Legislative Branch deliberates said budget. Whether their budget includes a raise for federal employees or not is usually indicative of what federal employees will experience in the upcoming year's paychecks. That being said, if the President disagrees with what Congress has passed regarding the salary increase, he then has the freedom to adjust the pay raise to what he wants via executive order.
Until Next Time,

**Written by Benjamin Derge, Financial Planner. The information has been obtained from sources considered reliable but we do not guarantee that the foregoing material is accurate or complete. Any opinions are those of Benjamin Derge and not necessarily those of RJFS or Raymond James. Links are being provided for information purposes only. Expressions of opinion are as of this date and are subject to change without notice. Raymond James is not affiliated with and does not endorse, authorize, or sponsor any of the listed websites or their respective sponsors.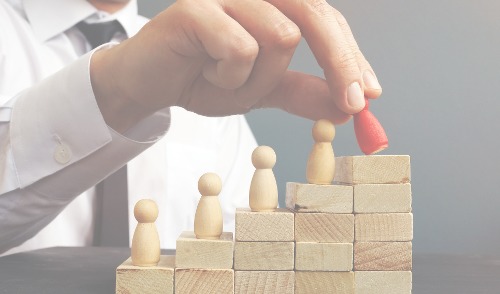 2022 Federal Pay Raise