The President, as expected, officially made the 2022 Federal Pay Raise 2.2% across the board. The President's Pay Agent also approved 2 new localities in the Midwest.
As we covered earlier, the pay raise for federal employees was set at 2.2% across-the-board with 2.7% being the average raise when locality pay is factored in. On December 22, President Biden signed an executive order that made the expected pay raise official. The locality that will receive the biggest bump in pay will be the Seattle metropolitan area, where GS employees will see a raise of 3.21%. For local feds in the Baltimore-Washington, DC locality, their raise will be 3.02%.
(Wondering how much the pay raise will boost your high-3? Learn about FERS retirement and more by attending a no-obligation webinar, hosted by Ed Zurndorfer! Click here to register. 
Or,
Schedule a complimentary Zoom call with a Chartered Federal Employee Benefits Specialist today! Click here to schedule.)
Pay Freezes
A pay freeze that has been in effect since 2014 for senior political appointees will remain in effect until at least February 18, when a budgetary stopgap measure expires. The same goes for a similar pay freeze that impacts the Vice President's salary and any SES (Senior Executive Service) employee that makes $235,100 or more in 2022. GS-14 and GS-15 workers are set to receive $176,300 this year, and this equates to a 2.2% raise that will be implemented "across-the-board."
New Localities
The new locality that encompasses the Des Moines, IA area has been approved by the federal government, but employees in the area will not see any locality pay boost this year. Their raise will only include the 2.2% for 2022, the same amount as those without a locality pay adjustment. Another locality, which includes the area of Carroll County, IL was approved by the president's Pay Agent, a body comprised of the Labor Secretary Marty Walsh, the OPM director Kiran Ahuja, and the acting director of OMB Shalanda Young.
            The locality in Illinois hosts over 2500 federal employees- the bare minimum an area needs to qualify for a location adjustment. However, low retention and recruitment rates were below the numbers needed. It was argued that such rates were low because the pay wasn't too attractive for prospective workers. As a locality adjustment would increase the pay, the retention and recruitment rates should go up in tandem. The Pay Agent agreed with this sentiment and approved the new locality in Illinois.
Until Next Time,

**Written by Benjamin Derge, Financial Planner, ChFEBC℠ The information has been obtained from sources considered reliable but we do not guarantee that the foregoing material is accurate or complete. Any opinions are those of Benjamin Derge and not necessarily those of RJFS or Raymond James. Links are being provided for information purposes only. Expressions of opinion are as of this date and are subject to change without notice. Raymond James is not affiliated with and does not endorse, authorize, or sponsor any of the listed websites or their respective sponsors.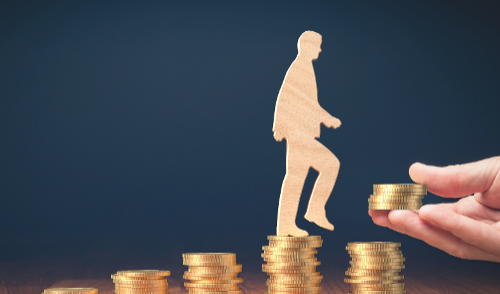 2022 Federal Pay Raise