The 2022 COLA for CSRS Annuitants and Social Security Recipients is looking to be over 5% – the largest COLA since 2009.
The Cost-of-Living Adjustment (COLA) for federal annuitants and Social Security recipients is based on the Consumer Price Index for Urban Wage Earners and Clerical Workers (CPI/W). The rise in prices for goods and services is tracked during the fiscal year determines the following year's COLA (so for the 2022 COLA, the rise in the CPI/W from 10/1/20 to 9/30/21 will be used.)
Currently, the price index is indicating a COLA of 5.7%, much more sizable in comparison to the previous year's. And depending on what happens in August and September, the COLA could be over 6%. For 2021, the COLA ended up being 1.3%, the COLA for 2020 was 1.6%, and in 2016, there was no COLA as the CPI/W showed negative inflation (or 'deflation') in the fiscal year 2015, leaving the following year's COLA at zero. When inflation has a rate less than 2%, FERS, CSRS, and Social security all experience the same COLA, which equals the actual figure shown by the price index. This is always the case for CSRS and Social Security, but FERS annuitants get a flat 2% when the COLA is between 2 and 3%. If inflation is over 3%, FERS pension checks get a COLA of "CPI/W inflation rate minus 1%."  So if the current inflation rate of 5.7% stands, FERS retirees will see a 4.7% COLA starting in January.
The last time the CPI/W showed inflation over the current figure, it impacted the 2009 COLA, and was 5.8%. Retirees under the FERS system, therefore, received 4.8%. The COLA for federal annuitants hasn't been over 3% since 2012, and the last time it was over 2% was in 2019 (at 2.8% – so FERS saw a flat 2% for their COLA.) While there was a bill introduced this past February to stop the "diet" or "flat" COLA rule for FERS, the 'Equal Pay Act' currently has just a 3% chance of becoming law, according to govtrack.us.
Until Next Time,

**Written by Benjamin Derge, Financial Planner. The information has been obtained from sources considered reliable but we do not guarantee that the foregoing material is accurate or complete. Any opinions are those of Benjamin Derge and not necessarily those of RJFS or Raymond James. Links are being provided for information purposes only. Expressions of opinion are as of this date and are subject to change without notice. Raymond James is not affiliated with and does not endorse, authorize, or sponsor any of the listed websites or their respective sponsors.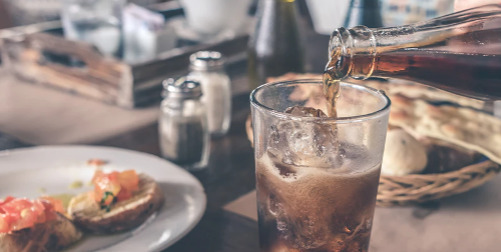 2022 COLA Update