FEHB's annual open season is almost here. Make sure you're prepared to choose the best plan for your healthcare needs.
From November 8th to December 13th, the Federal Employee Healthcare Benefits (FEHB) Program will conduct its annual open season. This is when federal employees and annuitants who participate in the program can change healthcare insurance plans, if they wish. It is worth looking into, as a 2019 study showed 60% of federal employees had not chosen the most cost-effective plan for their healthcare situation. A participant was considered to be in a less-than-optimal plan if they could save at least $2000 overall with a different insurance plan. During open season, dental and vision plans can also be switched, dropped, or enrolled in for the first time. The FEGLI program is not included as open seasons for the federal life insurance are rare occurrences.
2022 FEHB Premiums
At the end of September, OPM announced the FEHB Program would cost 3.8% more in 2022. The Government will cover 1.9% of this increase, and participants in the program will see an overall average premium increase of 2.4% – which is the lowest it has been in 2 years. The average for 2021 was 4.9%, and it was even higher in 2020 at 5.6%. The year before that, however, FEHB premiums experienced the lowest annual increase since 1995, growing just 1.5%. What this means for non-postal federal workers and annuitants who keep the same plan they have now is:
self-only plans  will go up an average of $3.17 every paycheck ($82.42 for the year),
self-plus-one plans will be $7.61 more on average ($197.86),
and family plans are going up an average of $10.09 ($262.34). 
OPM cited that specialty drugs, the costs associated with caring and treating chronic illnesses, and advances in medical technology are the most influential factors driving healthcare costs higher. The pandemic has also had several effects. Due to COVID-19 concerns, many patients are delaying doctor visits, elective surgeries, and other non-urgent healthcare procedures, and this has kept FEHB premiums lower. Testing and treating COVID-19, on the other hand, took up 2% of all FEHB expenses in fiscal year 2021 at roughly $1 billion. As vaccination rates rise, OPM expressed a hopeful stance that these pandemic-related costs will not be as much in the future.
2022 FEDVIP Premiums
The Federal Employee Dental and Vision Insurance Program, administered by BeneFeds, also saw premiums grow, but not as much as FEHB premiums. Dental premiums will be, on average, .81% more and vision plan premiums will be .95% higher.
Choosing a Plan
The FEHB Plan Comparison Toolon OPM's website will be updated with the 2022 plans by November 8th. There are 275 plans to pick from for 2022, which is 1 less than last year. There are 192 HMO plans, 37 high-deductible plans (one of which is a new offering from HealthKeepers, Inc.), 28 consumer-driven health plans, and 18 fee-for-service plans (14 of which are available nationwide). OPM's comparison tool also shows the 29 plans that include Medicare B reimbursement (up from 25 such insurance plans in 2021). Check out the FEDLIFE Podcast episode on choosing the best FEHB plan for you:
When it comes to FEDVIP, there are a lot less options to decide from. 5 insurance carriers offer 10 nationwide vision plans under the program, and 12 carriers offer 23 total dental plans – with 14 of those available nationwide.
Other Resources
Meet with a Serving Those Who Serve advisor: Click Here
Check Out Our Next FEHB/Medicare Webinar: Click Here
Until Next Time,

**Written by Benjamin Derge, Financial Planner, ChFEBC℠. The information has been obtained from sources considered reliable but we do not guarantee that the foregoing material is accurate or complete. Any opinions are those of Benjamin Derge and not necessarily those of RJFS or Raymond James. Links are being provided for information purposes only. Expressions of opinion are as of this date and are subject to change without notice. Raymond James is not affiliated with and does not endorse, authorize, or sponsor any of the listed websites or their respective sponsors.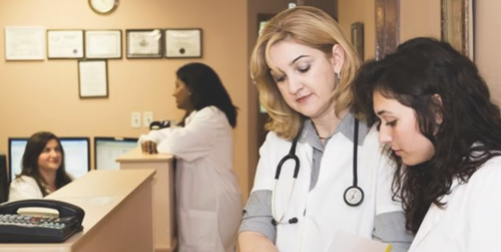 2021 FEHB Open Season